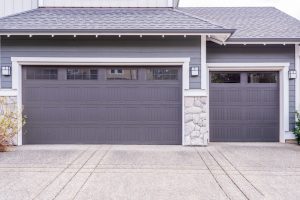 Did you know that June is Garage Door Safety Month? That's right an entire month devoted to garage door safety by the International Door Association (IDA) and Door & Access Systems Manufacturers Association (DASMA). Of course, we think this is fantastic, but at Superior Garage Doors we take garage door safety seriously all year long. Considering the garage door is probably the most used gateway to your home, it's important to ensure your door is in good working condition. At Superior Garage Doors we provide garage door repair and services, and we also offer a wide range of new and replacement garage doors.
Our Almont office is located at:
Superior Garage Doors
5203 Blue Heron Ln
Almont, MI 48003
(810) 798-2725
Preventing injury is important and one of the best ways to prevent a garage door related injury is by visually inspecting the garage door monthly for signs of wear and tear. But, when the unexpected happens like a broken garage door spring or cable, it's important to get it fixed fast. Superior Garage Doors technicians can diagnose and make same day garage door repairs on broken springs, broken tracks, and garage door openers.
Moving, renovating, or just need a change? If you are ready for a garage door upgrade, then you can count on Superior Garage Doors to help you through every step of the process. We provide both sales and installation services. Our online garage door designer makes it easier to narrow down the choices and select the perfect garage door for your home.
In addition to garage door repair and replacement, we also offer Liftmaster garage door openers. We will install and program the perfect opener for your garage door. Call any one of our locations to schedule an appointment. Flexible appointment times and emergency services available for Almont garage doors.
About Almont, Michigan
Founded in 1833, Almont is the sixth oldest village in the state of Michigan. This historic town is home to just over 2,600 residents. Almont is conveniently located on M-53 and easily accessible from M-59 and I-69. Surrounded by acres of farmland and country roads, Almont features a quaint downtown area and farmer's market on the weekends during the summer.
Helpful Resources in Almont:
Village of Almont
817 N. Main Street
Almont, MI 48003
(810) 798-8528
Almont Village Police Department
817 N Main St,
Almont, MI 48003
(810) 798-8300
Almont Village Fire Department
817 N. Main St.
Almont, MI 48003
(810) 798-8111
Henry Stephens Memorial Library
213 W St Clair St
Almont, MI 48003
(810) 798-3100
McLaren Lapeer Region
1375 N Main St.
Lapeer, MI 48446
(810) 667-5500
Great Lakes Crossing Outlets
4000 Baldwin Rd
Auburn Hills, MI 483
For more information or to schedule an appointment in regards to Almont garage doors, contact Superior Garage Doors at (810) 798-2725.